Clear 5 Sided Acrylic Boxes Acrylic Box Wop Hinged Lids Acrylic Box W/ Camlock Acrylic Box W/ Shoe Lids
Acrylic Donation Boxes Acrylic Boxes With HASP Acrylic Boxes W/ Removable Lids Acrylic Box W/Clear Bases

Acrylic Boxes W/White Bases Acrylic Boxes W/Black Bases Acrylic Boxes W/ Wood Bases Acrylic Pedestals

Rectangular Wide Acrylic Boxes Economical Acrylic Trays Lockable Acrylic Cases Flat Lockable Acrylic Trays

Acrylic Countertop Display Cabinets Acrylic Risers White Acrylic 5 Sided Boxes Black Acrylic 5 Sided Boxes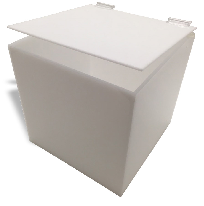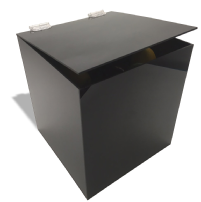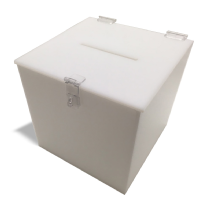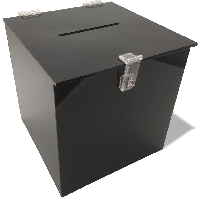 White Acrylic Boxes - Hinged Lid Black Acrylic Boxes - Hinged Lid White Acrylic Donation Boxes Black Acrylic Ballot

At Pleximart we have been manufacturing and fabricating items in all types of plastic for over 20 years. (Acrylic Boxes, Plexiglass Displays) We work with Acrylic, Polycarbonate, PVC, PETG and a number of engineering plastics. We cut, rout, shape, fold, form, weld, glue and polish. Please browse this site for information and examples of our work and feel free to contact us.
Our custom acrylic products are ideal for displaying items and merchandise in any setting. Our plexiglass displays are sleek, stylish, durable, and best of all, affordable. From retail stores to museums to pop-ups, our products are sure to display your items in an eye-catching manner while fitting into the aesthetic of its environment.
Our company specializes in custom display (boxes, cubes, museum cases, laboratory scientific boxes or waterproof boxes ) orders for many businesses around the United States to showcase their products or work. We also make stands, ballot boxes, wall mount acrylic displays, and so much more. All of our products are sourced and assembled in the U.S.A in our state of the art facility with high-quality materials and top performing manufacturing technology.
We offer a wide range of products, from pamphlet stands to wall-mounted displays and everything in between. All of our products available on our website can be created to a custom size to fit your needs. We are a convenient one-stop shop for all of your plexiglass displaying needs.
Our products are lightweight and easy to manage. Organizing, dusting, and cleaning is quick and easy. Display and set up is simple and can be handled by a singular person at an event or within the store. Our materials are crystal clear and do not distort any item placed inside, making your products the clear focus.
This is a one-shop for any and all of your display and storing needs. Our skilled team is dedicated to providing excellent service and products that exceed your expectations. Our attention to detail and customer satisfaction is unmatched. All of our materials and products are made and assembled in the U.S.A, as they have been since (2002) and will be for many years to come. We will work directly with you to ensure that you are 100% satisfied with your purchase. You can rely on us to provide you with large orders, custom designs, and quick and reliable service.